16 December 2022 — Zac Faelnar
10 minute read
So you want to be a trendsetter. You want to blaze the digital marketing trail. To do that, you'll need to get on board TikTok, the social media app that skyrocketed from zero to more than 1 billion users around the world in only five years. TikTok has proven to be the definitive social media app of the 21st century. Its engaging and short-form videos are a favorite go-to for a wide and discerning global audience. The good news for you is that the latest news report released by Rappler today says TikTok has no less than 44.4 million active TikTok users in the Philippines. Yes, that's right! You can't get more trending than that. Clearly, this makes the perfect platform for your brand strategy.
How does TikTok work? Its formula for success is simple, beginning with its primary function as a platform for content creation. It is user-friendly, providing several functions and features for creative editing. This allows just about anybody, from the Gen Z up to the Boomers, and from individuals to business brands, to put their creativity as budding content creators to the test and share it with a world-wide audience.
The instant success and popularity of TikTok, especially with today's most engaging and dynamic demographic — Generation Z— further lies in its authenticity. Audiences relate well with the platform's interesting content which is picked up in its algorithms so this, in turn, allows a brand through its brand ambassadors, for example, to set an honest-to-goodness tone while building an engaging presence on the platform.
Although it has not yet surpassed the leading social media site, Facebook, which has 2.9 billion active users worldwide early this year, but TikTok is rapidly rising, jumping by 45% only last year. What's more is that during the course of the pandemic, when much of the world was on lock down at home, TikTok's global usage went up to 180%. Wow! If that isn't amazing enough to build awesome partnerships with brand influencers and successful paid advertising content for brands, then what is?
So, what are you waiting for? The new year 2023 is just around the corner and we've got a great offer you won't resist this holiday season. Check out how to create trendsetting TikTok Videos as part of your brand strategy and add some snap to your first steps towards digital marketing with their toolkit. Let's begin!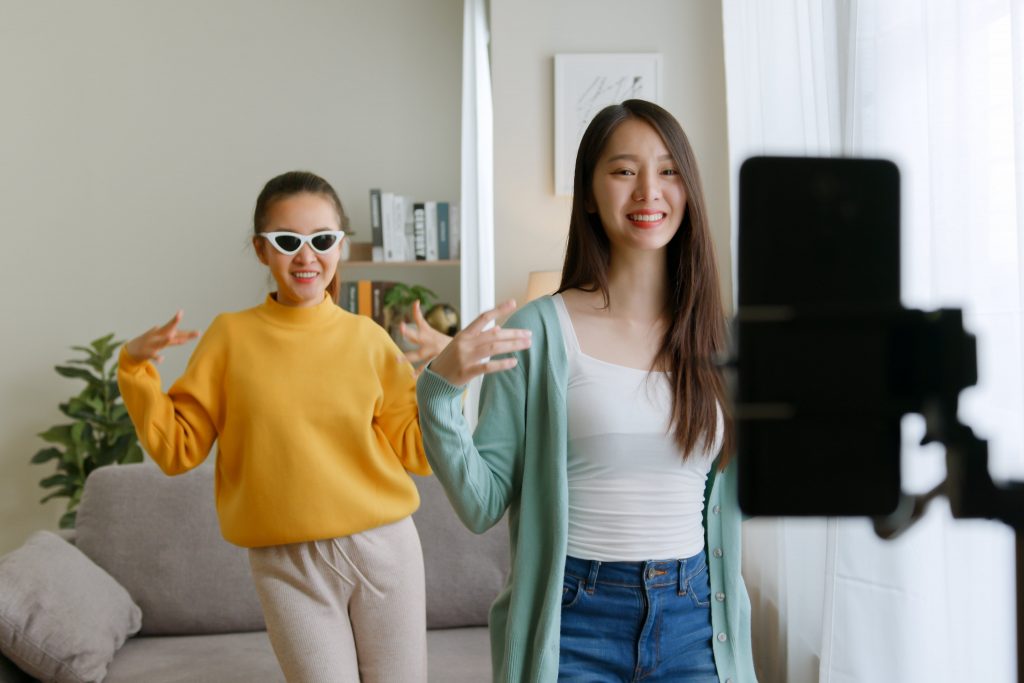 Follow These 10 Steps for Easy Set-Up:
As with all things digital, you will need to create a TikTok account for you or your business.
1. Download the app. Find the app in the App Store or Google Play and download it.
2. Sign-up. Open the app and sign up whether you are on a mobile phone, on Facebook, Apple, Google, or Twitter, to begin creating your profile.
3. Enter your Birthday. For community safety, the guidelines state that the user needs to be aged 13 years and above.
4. Create a Password. This is needed when using a phone or your email address to create an account.
5. Choose a Username. Does your business have other social media accounts? Then it's best to use the same username across all social media platforms. Your TikTok username will appear next to all the content you will create and will be visible to first-time customers. This is not permanent as you can always change it later on in your account settings. But do choose a username that is both representative of your brand, and easy for you and your customers to remember!
6. Add Profile Details. This will guide the content that appears on your own "For You" page (FYP). You can edit your profile later on. You can also link your profile to other accounts like Instagram and YouTube.
7. Add Your Bio and Interests. By choosing your preferences, you will receive video recommendations becauseTikTok's algorithms adjust to your choices and content engagement on the app. This also makes the perfect business tool to gauge both customer and competitor trends.
8. Explore and Enjoy. You can now begin scrolling through the content on your FYP and other TikTok pages.
9. Grow your Business. That's exactly what TikTok for Business says! So now, to switch to a business account, go back to Settings and Privacy which you can find on your profile page. Here, you can manage your account and switch to a business one. This allows you to create an Advertiser Account where you can gain access to additional information such as your engagement and reach and learn how to organically grow your audience as well. TikTok for Business allows you unique access to your performance analytics. Now that's brand strategy in the digital age, and here's another article to know more on how to launch a successful Influencer Marketing Campaign on TikTok!
10. Create a Video. Now that you've got your TikTok Account, the fun and creativity begins!
Release Your Video Creativity in 6 Easy Steps:
You are now ready to create Tiktok content for your brand with these easy steps.
1. Click the + Icon. The first step in showcasing your creative genius through TikTok videos is to click on the + icon found at the bottom of your screen.
2. Add Photos and Videos. Would you want to begin with a freshly-filmed video? Or would you rather start with an existing photo or video? The choice is yours! You can either film a video directly using the app, or you can just as easily upload your content to the app. There's also a special feature to automatically record for that quick duration. You can also film content directly in the app with the record button and film for as long as 10 minutes. Tap to record and tap to end. It's that simple. You can also upload photos and videos from your phone's photo library.
3. Choose In-App or Upload Videos. There's a significant difference in the editing process between creating TikTok videos filmed directly and uploading them. The quality of your content will depend on your choice. Complex videos that require splicing, for example, are best created when you are not going to share a video filmed straight from the app. This allows you to thoroughly edit your material prior to posting it. If you prefer a quick click-and-share type of creative process, filming directly allows the use of filters and other special effects before posting, and it works best with synchronized sound.
4. Begin Editing. The app offers several editing features and functions such as filters, speed settings, timers. You know, all the bells and whistles in video editing these days for as quick as a 15 second video! Now, the editing process is the magical and heavenly part because this is where the creative design process really kicks in. Just as the saying goes, "God is in the details". And for TikTok, the details are in the advanced animation the app offers content creators. Through digital marketing, this editing feature is also where a lot of time is spent carefully crafting away. This is also where a lot of thought goes into considering brand ambassadors and social media influencers influencers for a clean and flawless finish or execution. But more on that later when you learn about "TikTok Studio Editor".
5. Add Audio. You can do this either before or after you film your video. Keep the creativity flowing and go with the flow — a good part of your brand strategy on TikTok as it is a platform for an already existing and diverse set of trendsetters. One of the hallmarks of TikTok is its ability to capture its users with audio. And for that reason, the app gives you the ability to accompany your visual content with access to a vast audio library of different genres for music, songs, sound effects, and more! For songs and music, you will also have the option to stay current and up-to-date with a choice of new releases, emerging artists, and even what is "TikTok Viral". Yes, even the algorithms don't skip a beat! Your brand's content's reach also depends on trending audio.
6. Click Commercial. Before you are spirited away in your new-found creator mode, it is important to remember that in order to be given the license for commercial purposes or commercial use of any sound available on the app, you have to opt for "Commercial Sounds."
Edit Your TikTok Video Like a Pro
TikTok Studio Editor is the icing on the cake. It's the editing software that allows you to create an original video with even more bells and whistles in the form of stickers, text, audio captions for a chance to get even more creative!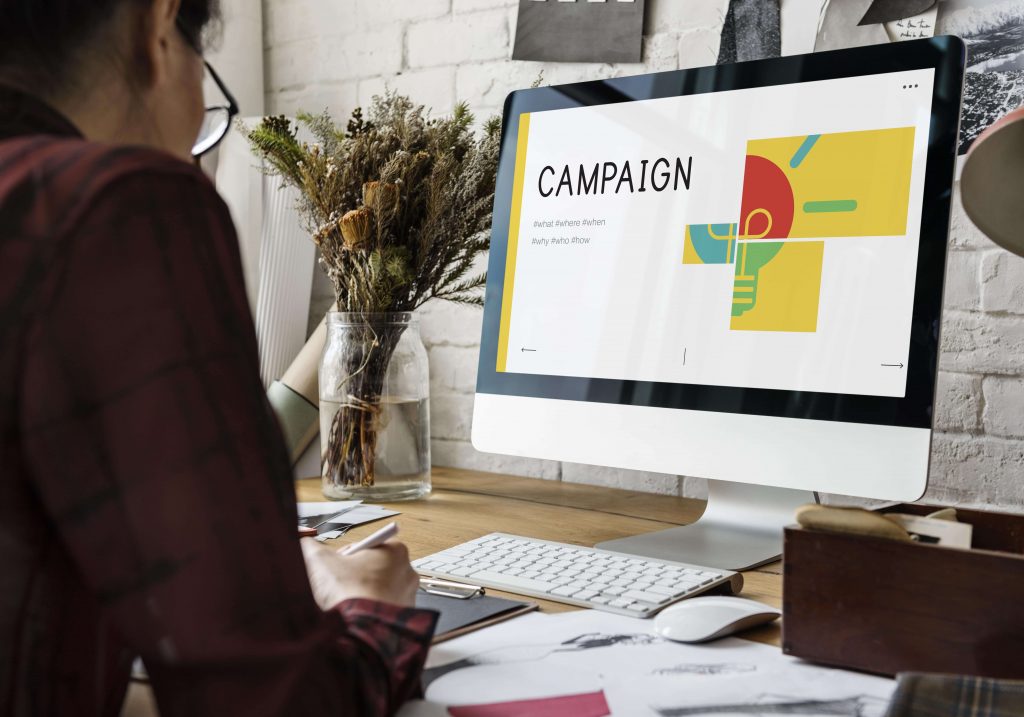 Launch Your First TikTok Video in 3 Steps:
The joy of creating a video is amplified by the joy of showing it to the world so it can be appreciated and start a trend —precisely why you have chosen to use TikTok for your brand strategy. Now what do you do?
1. Post It! Go ahead! Post it. There is an option to post it to your Story. Simply tap "Post to story" and your video will be visible for 24 hours. Your audience will know that you have a new post on your story once your profile photo is encircled in blue. TikTok users and your followers will easily be able to see this as an indication of your new post so they can tap on your photo to watch your video.
2. Click Next. If you choose not to post your video to Story, you can click on "Next" and decide how your video should appear. So, you can think about adding an appropriate caption to describe your video, as well as an interesting hashtag "#" that captures your message. You can also decide at this point whether you will share your video content or wait. If you decide to hold-off for a bit, there's an option for you to "Save to Drafts" for future posting. Clicking "Next" also helps land your video on the "For You" page of other users, so use the tagging feature to maximize the video you are sharing. Just as in other social media apps, you can tag whomever you choose —friends, family, customers, clients, and other company brands as well!
3. Share to Other Apps. The buck doesn't stop there.By sharing your content, TikTok is not the only app where your short videos will enjoy visibility and audience reach. You have the option to share your videos to other popular social media apps, namely, Instagram, WhatsApp, and SnapChat. Talk about great mileage for digital marketing! Bonus: here's how you can use TikTok in tandem with Instagram to maximize your brand's business.
PopStar Final Tip!
To create trendsetting brand videos, it can't be stressed enough that TikTok has already catapulted itself off the charts, gone through the roof, and is on its way to infinity and beyond! The success of TikTok as a social media app for short-form videos was an instant hit among Generation Z and other generations before them and is a lasting hit as well. They are going nowhere but up as statistics show. Their formula makes for the perfect platform for any brand strategy that's going in the same direction!
Remember too that their success and popularity is built on genuine engagements with the users, and the joy and simplicity for the users. There's a balanced mix of the good old charm with cool innovation. So when engaging with the brand's audience, and partnering with brand ambassadors, it would be worth taking all that authenticity into account. The 2021 Nielsen study of TikTok showed that "As a result, users feel comfortable using TikTok as a platform for discovery—discovery of new content, new brands, new products."
If you liked this article, look out for the next article on content for effective influencer marketing strategies.
You can also send us a message or contact our Team at contact@pop-star.me for more information on how PopStar can help you with your brand strategy.